CASSAVETES ON CASSAVETES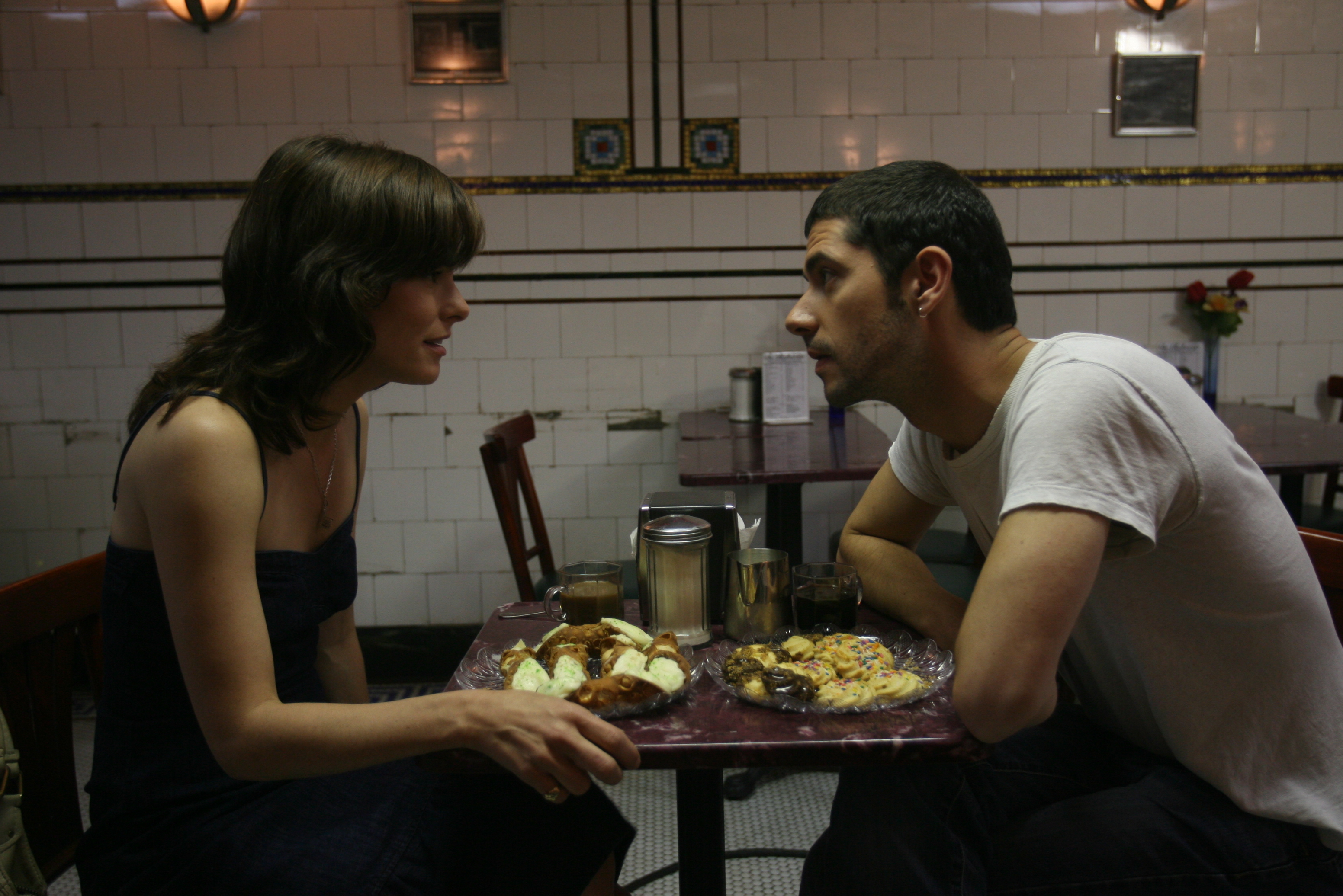 Zoe Cassavetes'
great first film,
Broken English
, is playing now at the Ritz At the Bourse. Starring
Parker Posey
as a single New Yorker with a miserable love life -- and co-starring
Justin Theroux
as a Hollywood actor,
Drea De Matteo
as Posey's best pal,
Gena Rowlands
as Parker's mom and
Melvil Poupaud
as a Frenchie who may or may not be Monsieur Right -- it's a smartly observed take on the trials and tribulations of romance.
Cassavetes, 37, who divides her time -- much like
Broken English
-- between New York and Paris, was in town not long ago. She talked about the work written, directed and acted in by her father,
John Cassavetes
: a legacy of raw, improv-y 1970s and 1980s indies that includes
Faces, Husbands, Woman Under the Influence, Love Streams
. Some were shot in the family house, with little Zoe running around playing with castmembers between takes. And she discussed her mother, Gena Rowland, and Rowland's work in her dad's pics.
"What's really amazing is that the older I get, and more life experience I have, that I can relate to these movies and understand them more," she says. "Because they're totally adult movies, in their mentality, the examination of people, and their interactions.... Every time I watch them, every couple of years, I think, Jesus Christ, this guy was so completely focused on what he was doing, and so smart, and so deep, and understood women so well, in such a complex way. And even talking to my mom about it, she'll say I don't understand how he knew that, but he really did, and he really felt it.... Not to take anything away from my mother, because she really just took those roles and ran with them."
"I love all of them for different reasons, but I love
Opening Night
. It's so sad and glamorous at the same time, and I love the kind of mystical thing about the ghost of that girl. And the comedy, and the play within the movie. It has an
All About Eve
kind of feeling... But I also enjoy something like
Minnie and Moskowitz
, which is a very pure and simple story. Not on the same level as my movie, but there's something similar going on. And you know, I love
Husbands
, and I love
The Killing of the Chinese Bookie
— that one is like the most beautifully shot movie I've ever seen.
"And I love
Love Streams
, but
Love Streams
really kills me because it's the last movie that he made. [John Cassavetes died in 1989, of cirrhosis of the liver.] I can see the sickness in him. I was 12 or something when they made that movie, so it's my most recent memory… there's hardly a time when [I'm] not crying, or feeling very tense.
"But I'm so proud to be able to look at that body of work and think that I might have some trickle-down genes."